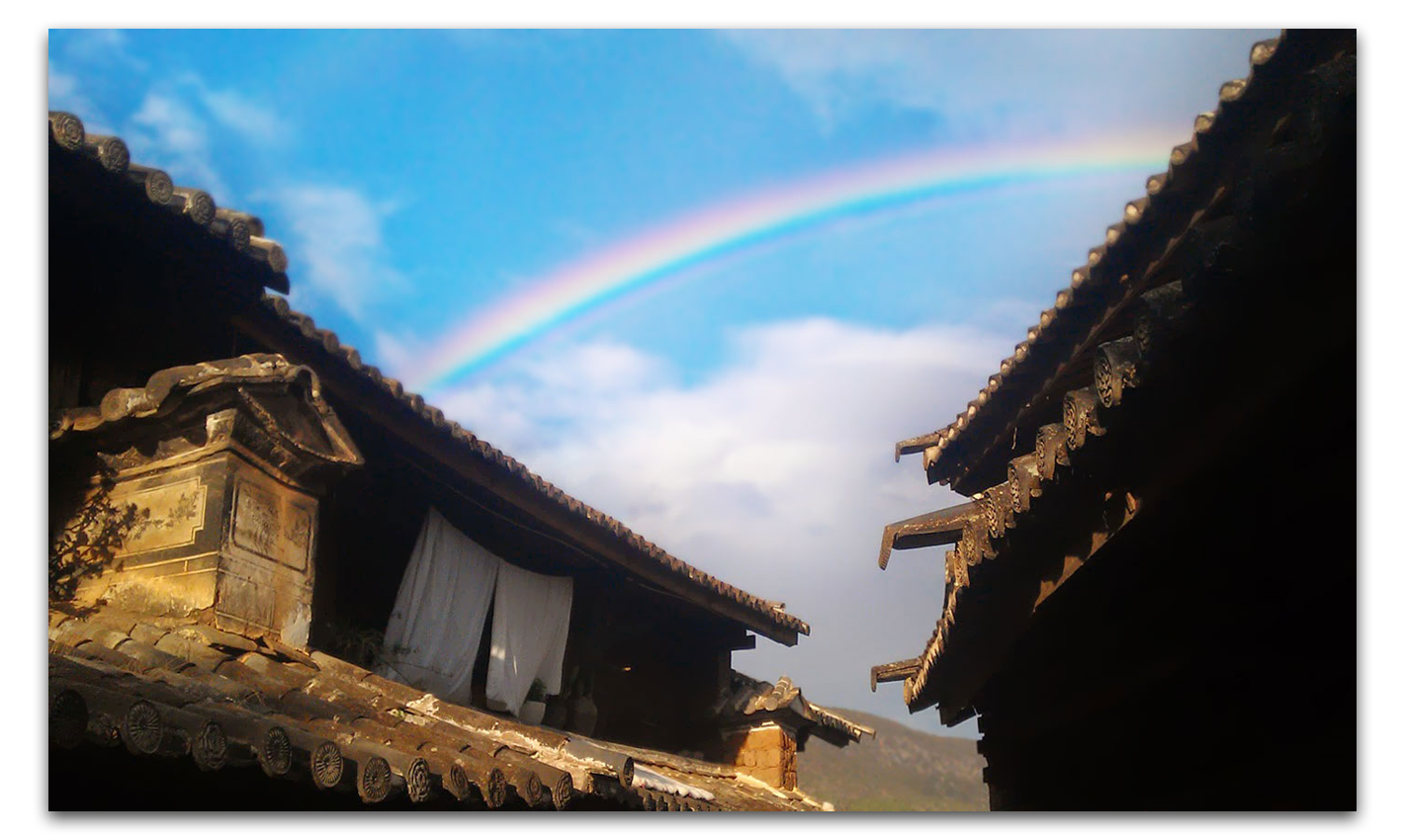 The online presence of AsiaPac independent hotels and B&Bs (e.g. minsu "民宿" in Taiwan and Kezhan "客棧" in China), is largely limited to Online Travel Agencies (OTA) such as Expedia and Agoda, or local directories.
"In low season, we are asked by these OTAs to give discounts. Conversely, in peak season, when guests are plentiful and rooms and in demand, we still pay 10%-20% commission", said a resort GM in Phuket, Thailand.
"We rely heavily on local Minsu ("民宿") directories for client referrals from Hong Kong and other countries. However we find it difficult to differentiate ourselves from others and this method is too passive". Another Minsu (Family-owned Bed & Breakfast in Taiwan) owner in Hualien, Taiwan told us.
Other common requests from hotel managers: "We need to sell more activities and food and beverage to make up for the drop in room rates due to more intense competition. Currently we can't do anything until after customers check-in. It will be great if we can secure add-on sales earlier"
Tavernlabs is a young and energetic company based in Hong Kong. It is formed by a veteran travel-related software development team led by a Cornell University Graduate, a Stanford graduate who explored China on foot and bicycle for over 8 years, a hotelier and eco-tourism pioneer, and a culture expert. We all love travelling. And we love to stay in boutique hotels, which are very often hidden gems and surprises remain to be explored in different localities. However we find that the resources to locate them online is extremely scarce. That's a surprising fact in the 21st century when we are so used to searching for information online, not to mention making bookings for star hotels on our mobile devices. Even when we are able to spot some of them in OTAs, we still want to find out more about them and check if there are any local offerings from their official websites; to book and make online payments directly or to interact with the owners (We are usually looking for more unique experience when trying to book these boutique hotels) Yet most of them don't even have their own online presence. Besides, these independent hotels might not have the resources or technical expertise to handle complicated systems. There are existing solutions but they are all for big hotels.
In 2014, we decided to help ourselves to discover these hidden gems.
We help accommodation providers grow not only their businesses but also and more importantly, their branding. Whether you are a resort in Ko Samui, boutique hotel in Sabah, independent hotel in Korea, Minsu in Taiwan, Kezhan in China or Ryokan in Hokkaido, regardless of your size, Tavernlabs is for you.
We offer a scalable and self-sufficient marketing system in the cloud so that you can easily and instantly access professional marketing tools with one back office. We design the system so user-friendly that you don't need any technical knowledge to use Tavernlabs.
In minutes, you can increase referrals and conversion via
Branding – One-click design configurations, multilingual translations, rich articles
Promotions – Real-time promotion and pricing discounts (Pay 2 get 1, early bird, long-stay)
Booking Engine – Commission-free booking, add-ons purchases, localized payment
Marketing – Page-level SEO, site and inventory promotion on directories
China Solution — system optimised and designed to work with China's firewall to attract Chinese customers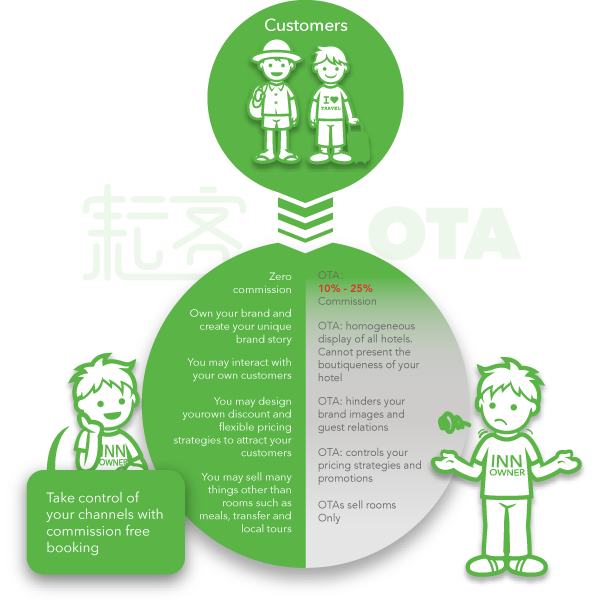 The result is more booking, with less work.
And it's mobile optimized! Tavernlab's property websites render beautifully on all devices.